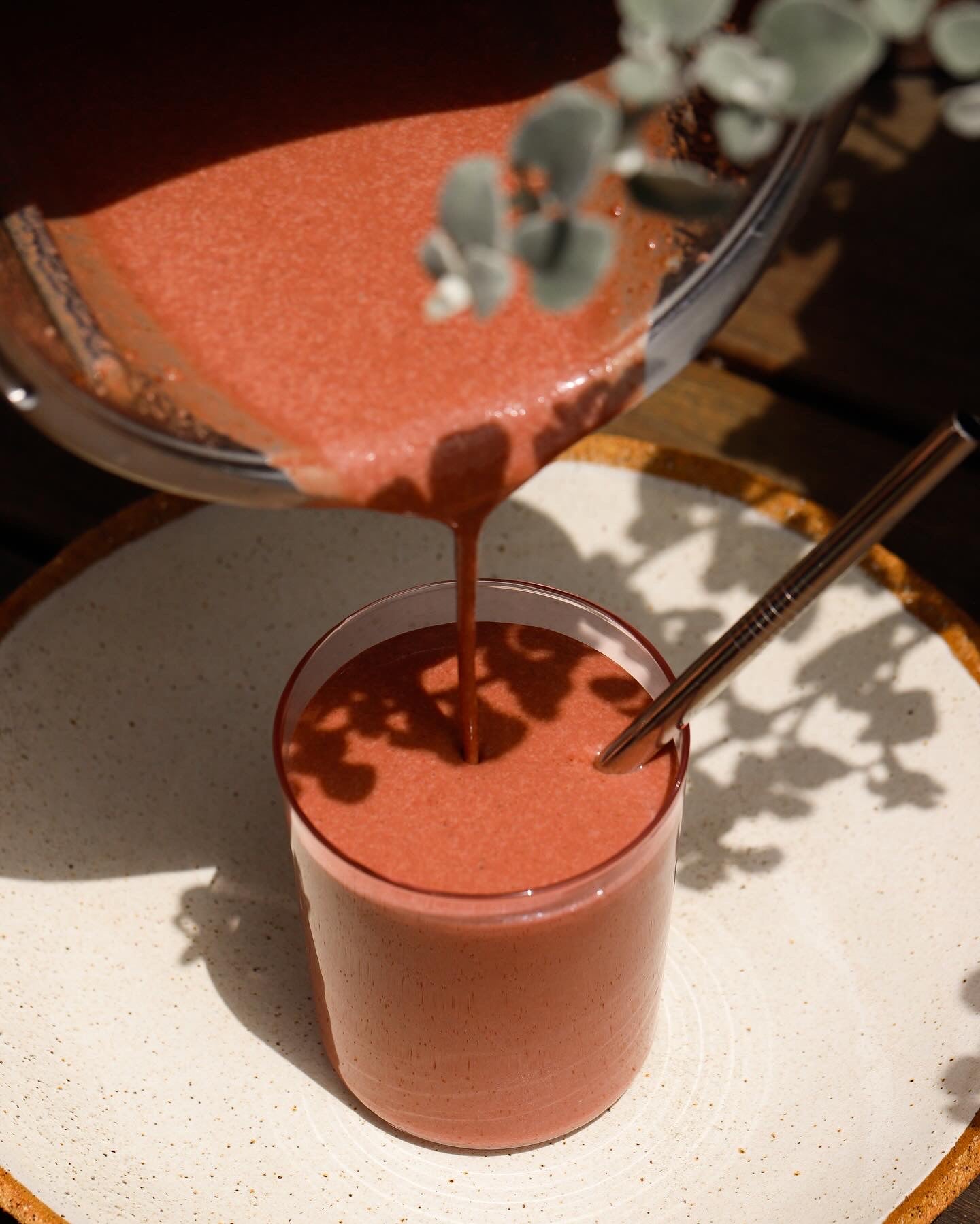 We are here to introduce you to the current cult favourite (exceptionally nourishing) Chocolate Milkshake and hands down, the best we've all had to date. We are all about pleasure these days, wanting every drink of choice to be ridiculously yum and pure joy. You can choose your thickness by adding more frozen bananas and less liquid, but we love this consistency - essentially because it means we can seamlessly skull it because it is THAT good.

When milk makes up a good chunk of this milkshake, let's make sure you're not choosing Australia's most favourite milk alternative brand containing the below unnecessary, deceiving, pretty shameful ingredients highly likely to cause bloating, fatigue and irritability:

'Australian Water, Almonds (3.5%), Sugar, Sunflower Oil, Maltodextrin (From Corn), Acidity Regulators (340, 332), Vegetable Gums (407, 410, 401, 412), Sunflower Lecithin, Sea Salt.'

Check your ingredients, and opt for coconut or almond + water containing milks and sweeten it yourself if you need.
INGREDIENTS //
1 frozen banana

1 cup milk of choice (we use unsweetened coconut or almond)

1/2 cup ice

3 tsps cacao powder

Handful of macadamia nuts (best if they're activated)

2 tbsp collagen or your choice protein

2 tsps The Mothers or Children's Blend, or your preferred daily dose amount!

Optional monk fruit drops, stevia or dried dates to taste
Optional add ins //
*Activated or gelatinised maca for hormonal support
*Colostrum for immune + gut support
*Medicinal adaptogens for stress support, endurance, memory etc like reishi, lions mane or ashwaghanda
*Ginger for immune, anti-inflammatory and gut support
*Ceylon cinnamon for blood sugar support
*Freeze dried elderberry for anti-viral support

METHOD //
Blend on high until super smooth and creamy. Serve into a large glass and enjoy!