Find out more about the ingredients used in The Mothers Blend and why Sheridan has chosen each one.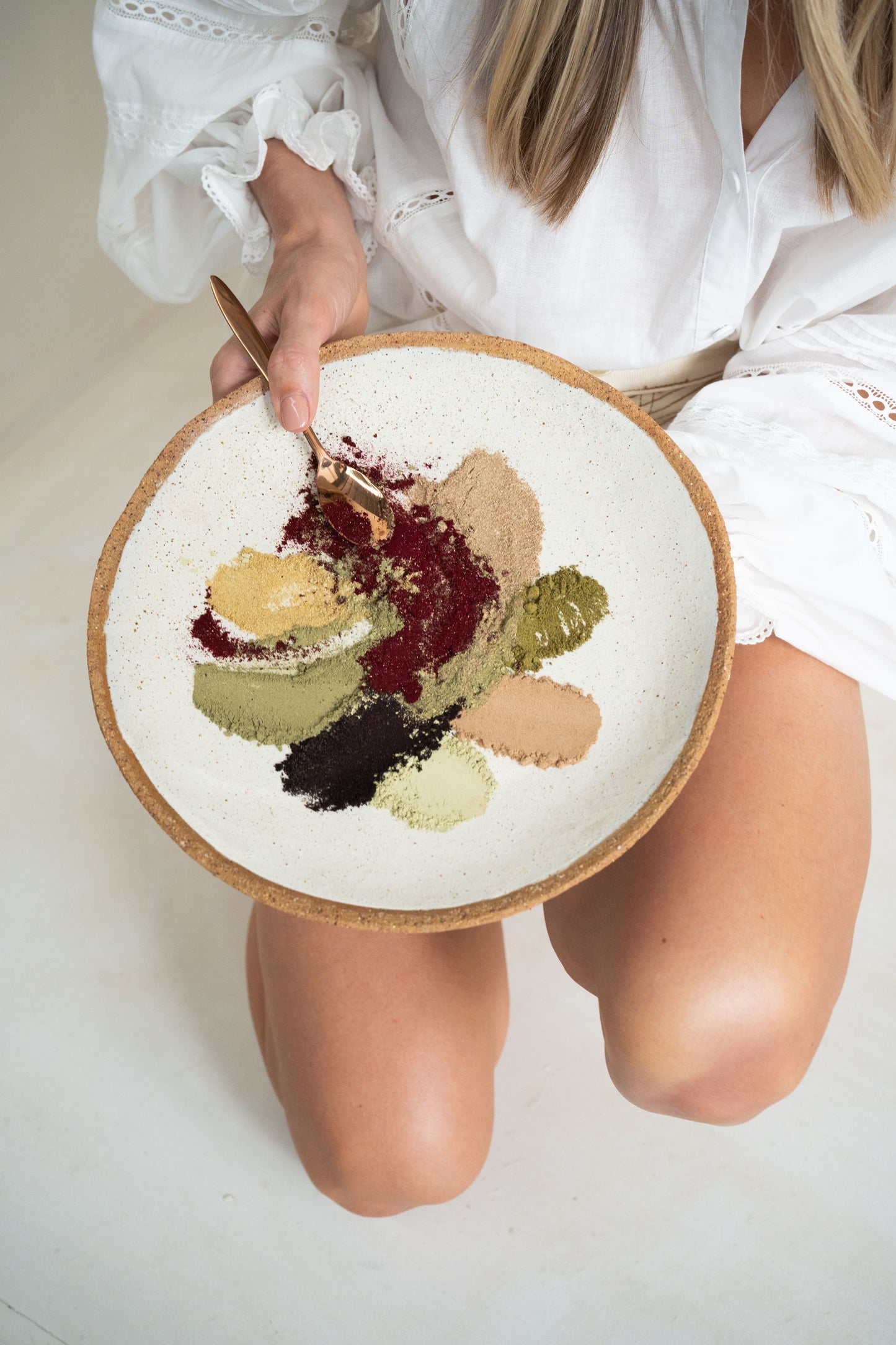 Grass fed + free-range Beef liver powder
Nature's true multivitamin, and to me, one of the best superfoods available to man (or in this case, woman!). Liver holds a major source of choline, iron, zinc, folate, vitamin A, B12 and K2. I am yet to discover an alternative food that matches or exceeds the nutrient content. As there is one liver per animal, a little goes a long way. This little dose every day will contribute to your overall intake of these vital nutrients during your journey.
Kelp
Kelp is one of nature's richest sources of iodine. Iodine is required by all individuals and is quite often forgotten, though the demands become much higher during pregnancy and while breastfeeding. It is important for energy, mental health, clarity and more. In the first trimester of pregnancy, the demand for higher thyroid hormone production can increase dramatically, however the ability for this depends greatly on the availability of iodine and it must be supplied through diet. Not only this, iodine can also help with hair growth, which is ideal if you experience postpartum hair loss - but of course this depends on your personal cause.
Camu camu
Camu camu is an incredible source of vitamin C. There are many camu camu products on the market, but I promise you that I have sourced the highest in vitamin C content available, as I found they vary greatly through my research. Vitamin C is of course critical for your immune system, which is often affected during pregnancy. After you have your precious baby, your immune system requires a great deal of support, particularly when you are sleeping less and have heightened stress levels due to more physical and emotional demands. Your adrenal glands that support you during stress are usually saturated in vitamin C, therefore vitamin C can quickly become depleted during stress. A continual support of this important vitamin is crucial during this time.
Fermented chlorella
Chlorella is a rich source of chlorophyll, iodine, selenium, folate and magnesium. Chlorella, predominantly due to the chlorophyll content, can also aid in lowering the exposure of environmental toxins to you and your baby. One example of a common pollutant is dioxin. A study that was conducted showed that when pregnant women supplemented with chlorella, it lowered the dioxin levels in breastmilk post pregnancy, therefore indicating slow and gentle detoxification of the mother. It also increased the IgA levels in breastmilk, which supports the infants immune system. Another study revealed that continued chlorella supplementation lowered mercury exposure to the infant and mother
Fermented broccoli
Broccoli has been added for fibre, folate, vitamin C, chlorophyll and sulphur. Broccoli is a cruciferous vegetable, which have been shown to enhance the liver's ability to detoxify, mainly due to their sulphur content which supports lowering the exposure of toxins to you and your growing baby. The vitamin C in broccoli is typically destroyed during cooking due to its sensitivity to heat, however in this product it is kept raw and instead fermented foods to ensure enhanced availability of nutrient dense foods and better digestion.
Fermented spinach
Spinach is high in micronutrients like folate, iron and magnesium. I ensured this was fermented so it reduces oxalates for those that are sensitive. The fermentation also enhances the availability of the nutrients found in spinach.
Fermented lentils
Not only are they one of the richest sources of folate, they also assist with the fermentation process of the other ingredients. When they are fermented, they are pre-digested by beneficial bacteria which make them much easier to digest. Some might be surprised that I included lentils, but I couldn't resist when they could firstly be fermented and secondly be such a brilliant source of folate.
Fermented pumpkin seeds
These were chosen for their zinc and magnesium content, recommended by a beautiful Naturopath Helen Padarin. And like the lentils, they were also added to help with the fermentation process. The fermentation of these enhances the nutrient bioavailability, ensures better digestion and reduces anti-nutrients that can be found in nuts, seeds, grains and legumes.
Fermented beetroot and beetroot juice
Not only is beetroot extremely rich in folate, it is also high in naturally occurring nitrates which have a beneficial effect on our blood vessels and blood pressure, which can often be impacted in pregnancy. However, when I tasted beetroot juice powder for the first time (in which the universe literally delivered it to my door by accident), I was in shock at how much it tasted like a lolly! So, beetroot juice powder has been added predominantly due to its folate content, but also for its delicious taste!
Fermented molasses
Before you question the sugar content, it gets eaten up by the good bacteria in the fermentation process! It is high quality, organic molasses that has been added to not only start the fermentation process, though to also provide an array of additional micronutrients.
Naturally occurring probiotics from the fermentation process
The probiotics are present due to the fermentation process, though we do add a starter culture to ensure that the presence of probiotics remain beneficial and specific. Probiotics also support our immune system, mental health, skin and digestion.
Stevia leaf
For just a touch of sweetness, but don't worry - it isn't overpowering and doesn't leave an aftertaste!
Nutritional Information // The Mothers Blend
NUTRITION INFORMATION 
Servings per package: 29 Serving size: 7.5g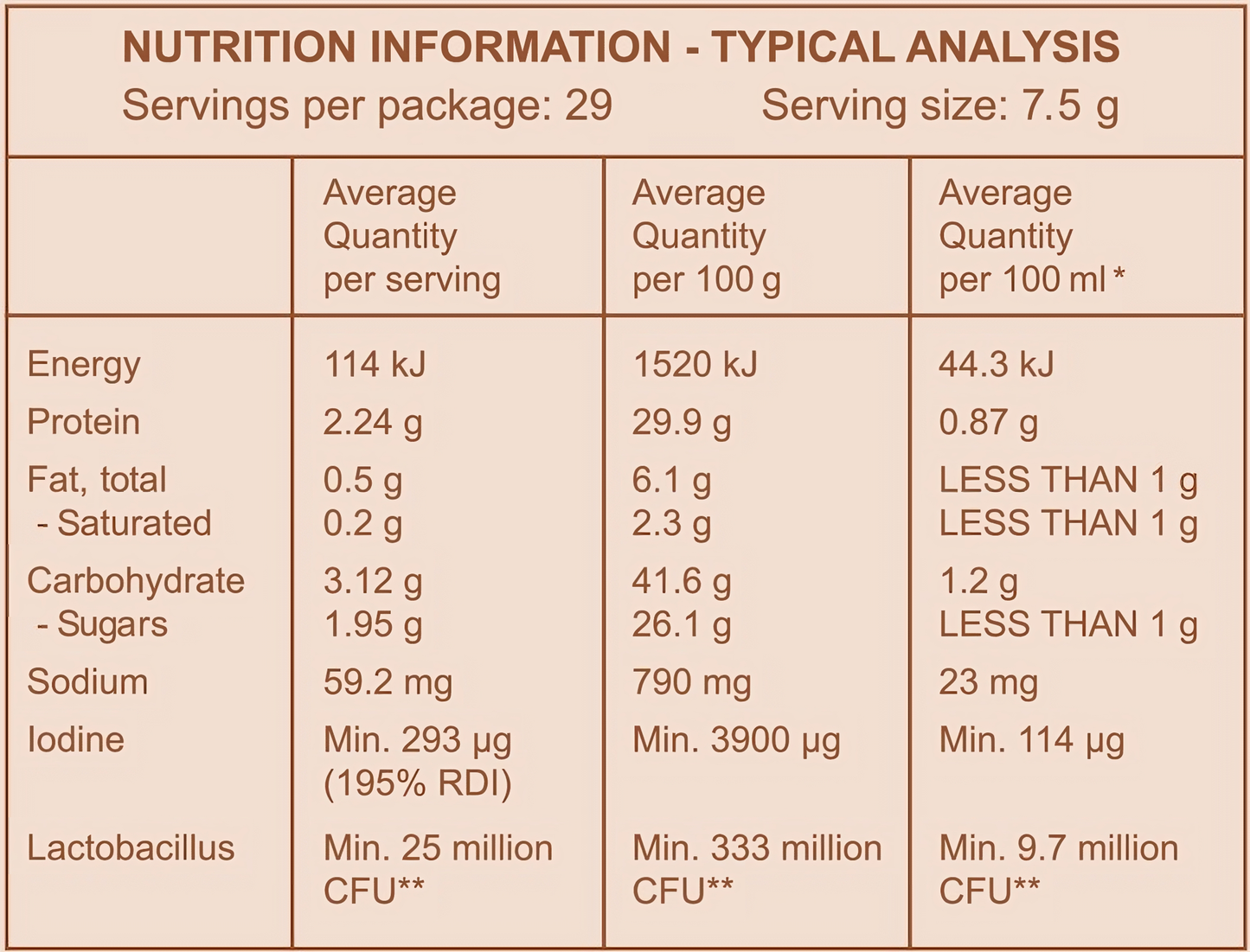 ** Colony forming unit
* When made up according to the directions with 250 mL water
Ingredients
100% organic fermented blend powder (red lentils, camu camu, broccoli, chlorella, spinach, pepitas, beetroot, molasses), organic beetroot juice powder, organic freeze dried grass fed and free range beef liver powder, organic Atlantic kelp powder, sweetener (naturally occuring organic steviol glycoside within stevia powder).
Free from artificial sweeteners, colours, flavours, synthetics or preservatives. All natural, no GMO ingredients.
Made with 100% certified organic supplement & ingredients.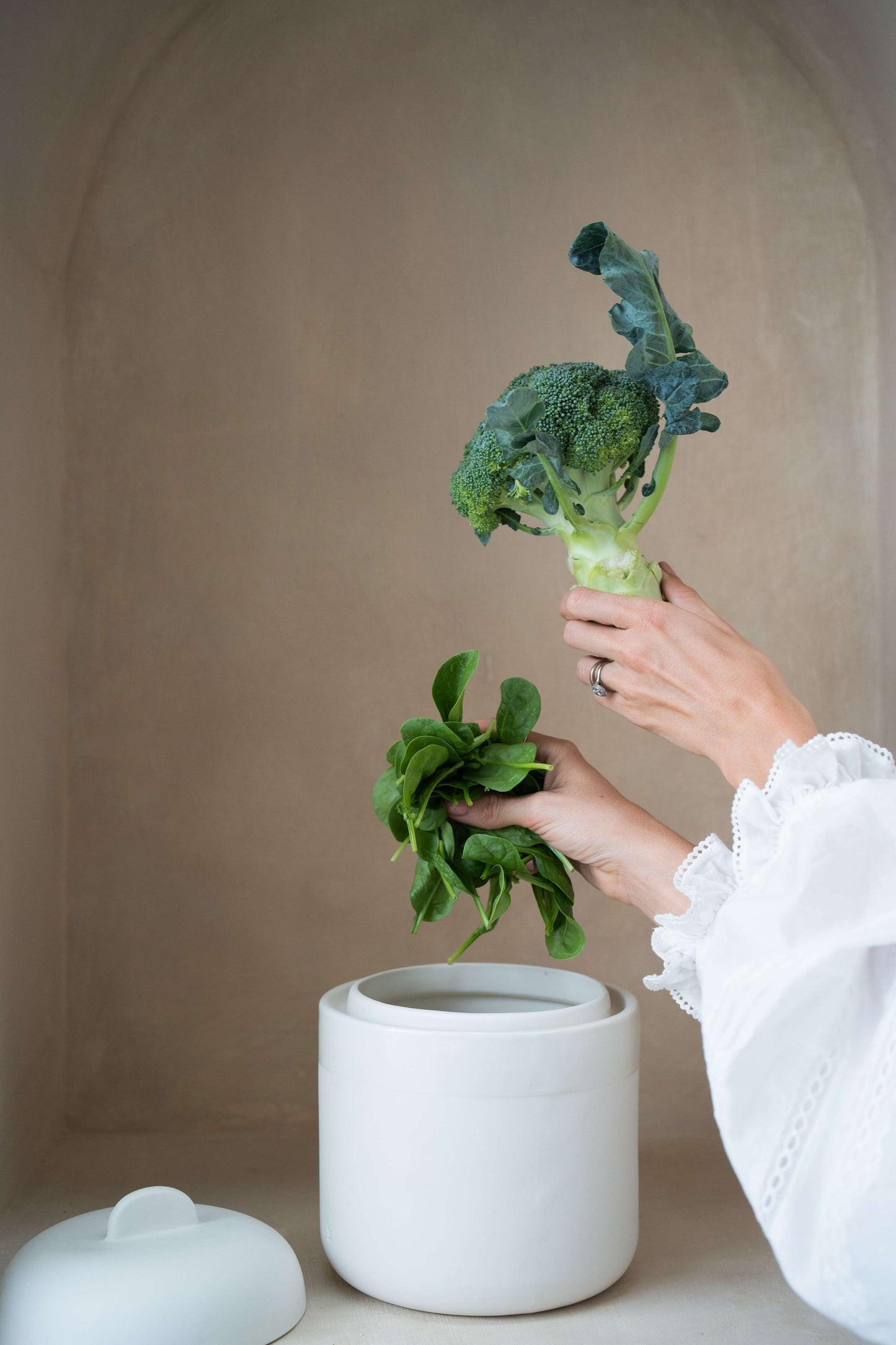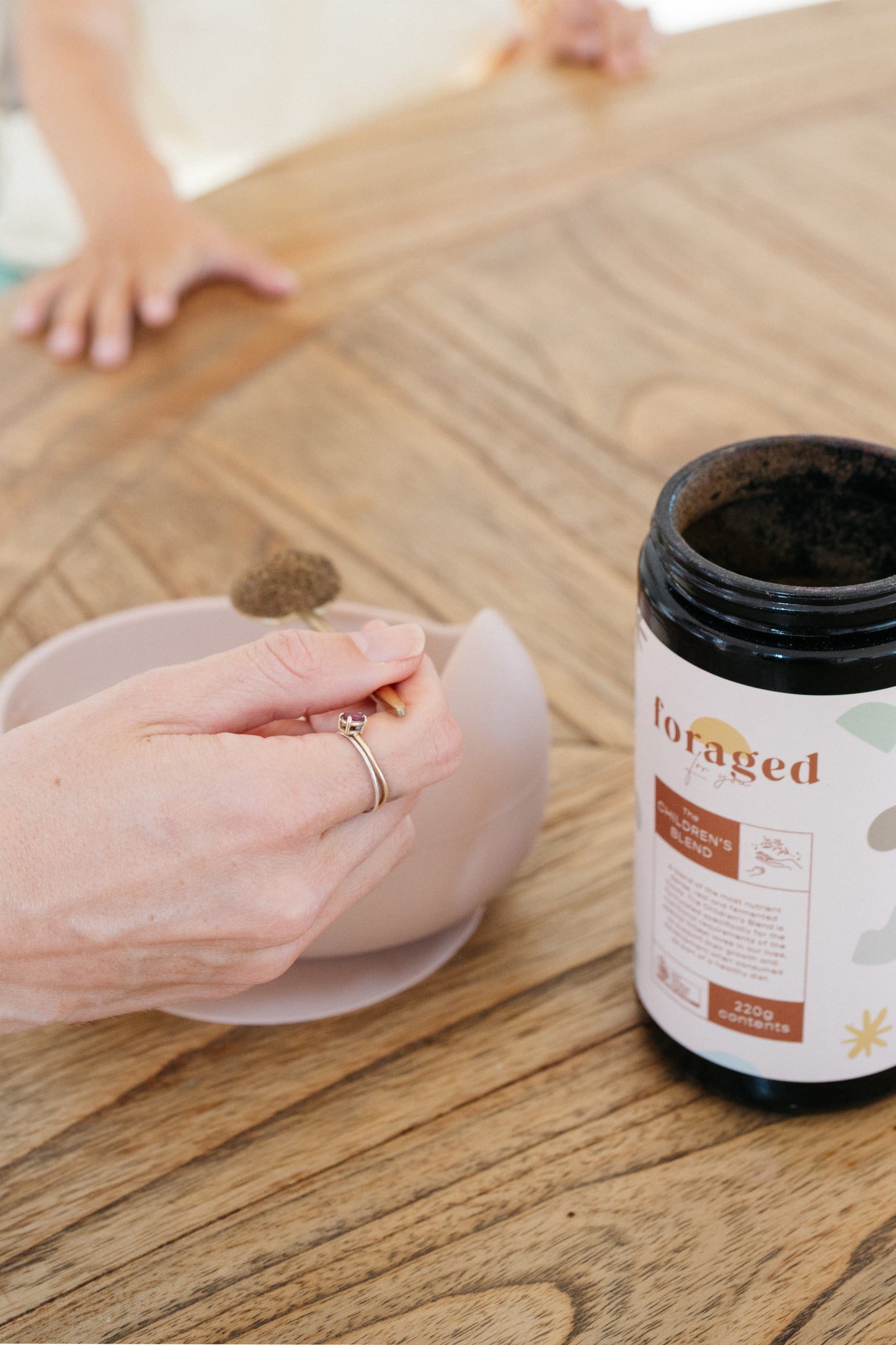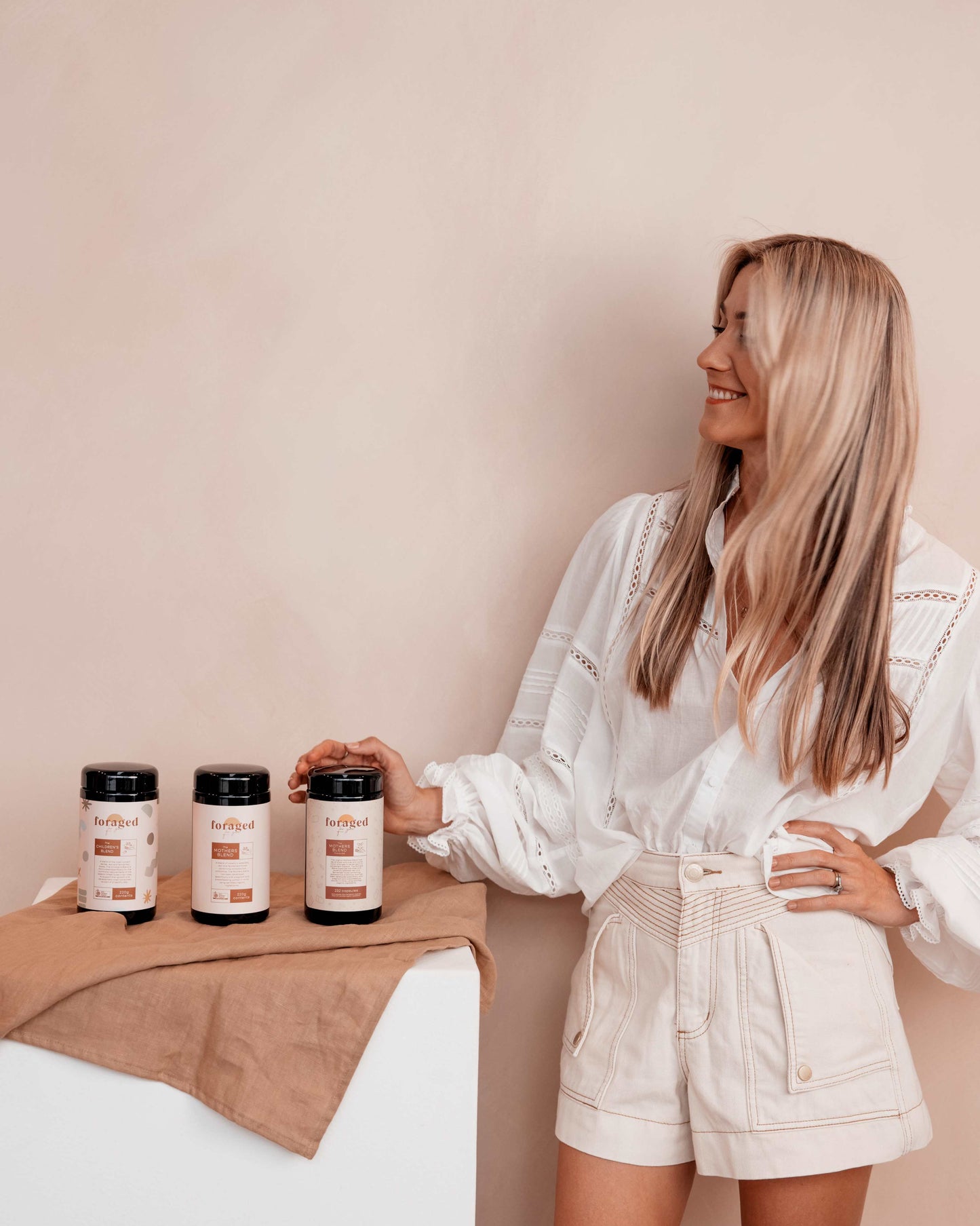 Nutritional Information // The Childrens Blend

NUTRITION INFORMATION 
Servings per package: 37 Serving size: 6g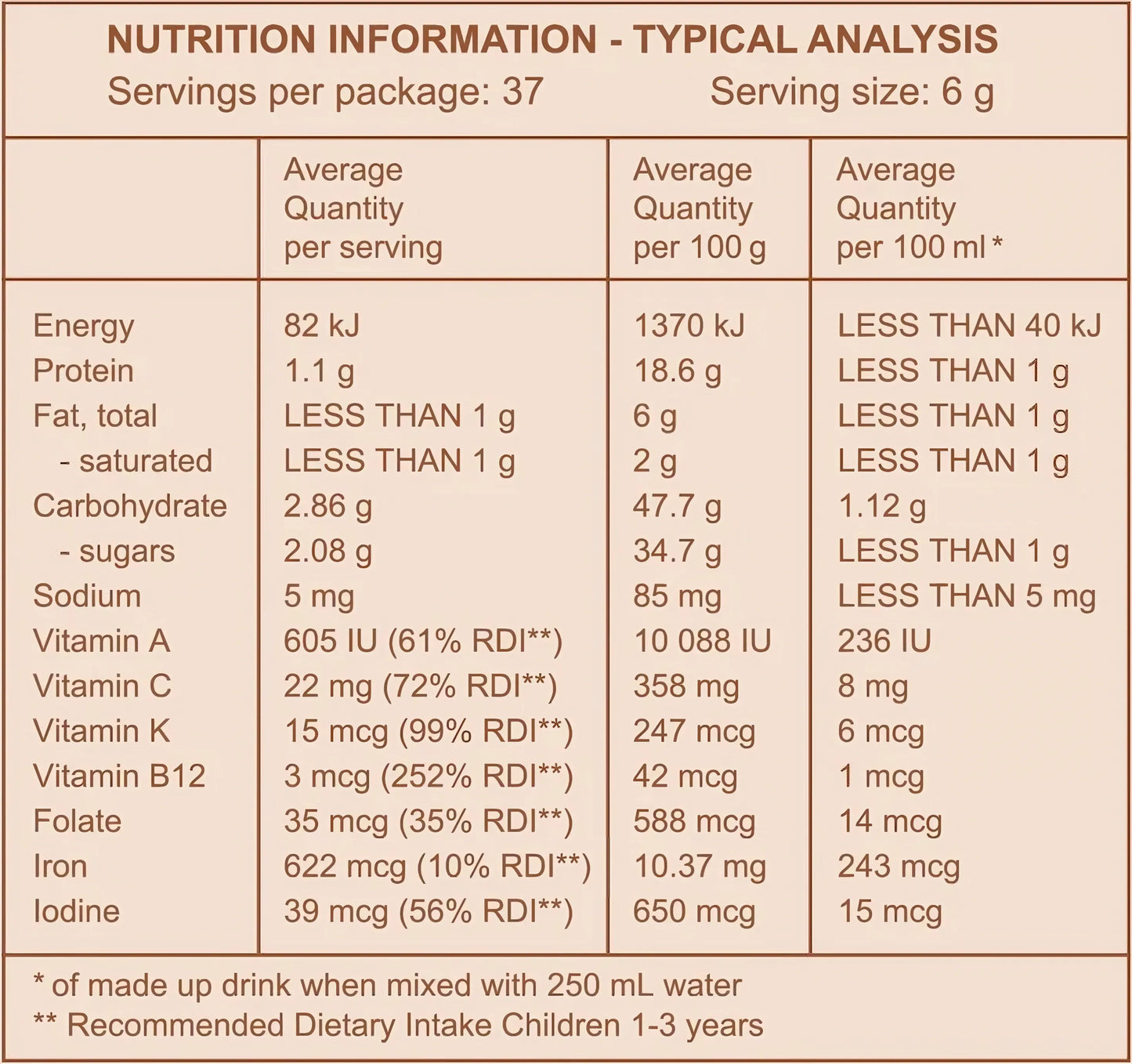 * of made up drink when mixed with 250 mL water
**Recommended Dietary Intake Children 1-3 years
Ingredients
Organic beetroot juice, all organic fermented blend (fermented red lentils, broccoli, chlorella, spinach, camu camu, pepitas, beetroot juice, molasses), organic grass fed beef liver, freeze dried wild harvested elderberry, stevia leaf (Steviol glycosides), organic chamomile flowers, organic camu camu, organic Atlantic kelp.
Free from artificial sweeteners, colours, flavours, synthetics or preservatives. All natural, no GMO ingredients.
Made with 100% certified organic supplement & ingredients.